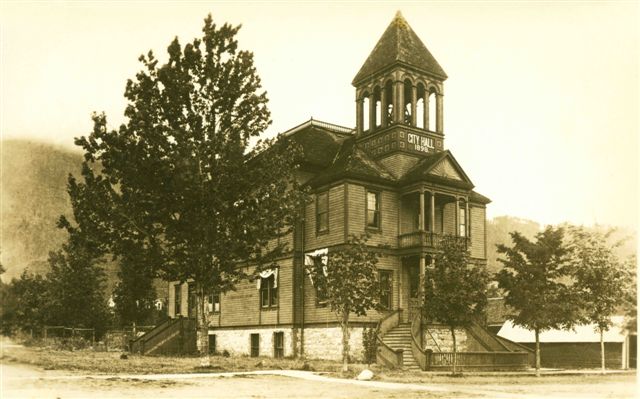 Kaslo City Hall (1898) has been formally re-opened. The Kaslo & District Public Library occupies the ground floor with Service BC and the Village of Kaslo offices located on the first floor. The upper floor includes additional municipal offices as well as the original Courtroom space, available for rent. Arrangements for use can be made through the Village Office.
Here is a presentation showing the 2010-2018 renovations.
The Kaslo City Hall building, constructed in 1898, was recognized as a National Historic Site in 1984. This is the oldest remaining town hall on the BC mainland and is a major heritage landmark in our community. The Kaslo City Hall symbolized the foresight of its founder's optimism and aspirations of Kaslo and its future generations to come.
Please visit City Hall and sign the visitor book. If you would like to ring the bell at Noon, please consider making a donation to the building's reserve fund.
Help us maintain Kaslo City Hall for future generations. Your TAX DEDUCTABLE donations are critical to the continued conservation of the building. Please send your donations to Village of Kaslo, PO Box 576, Kaslo, B.C. V0G 1M0 or phone 250-353-2311. Your TAX DEDUCTABLE receipt will be mailed to you.